How are we doing?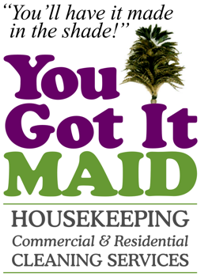 As a valued client, your comments and feedback
are important to us.
Please use the form below to let us know how we're doing. Send us your
praises, comments, feedback or suggestions. If you have an immediate need,
please phone us at 702-449-7733

© 2007-2012 You Got It Maid. All rights reserved. Your privacy is guaranteed. We will not share your information with any other source unless specified by law.

(702) 449-7733

6380 S. Valley View Blvd. # 228
Las Vegas, NV 89118

Las Vegas House Cleaning and Maid Services (702) 449-7733